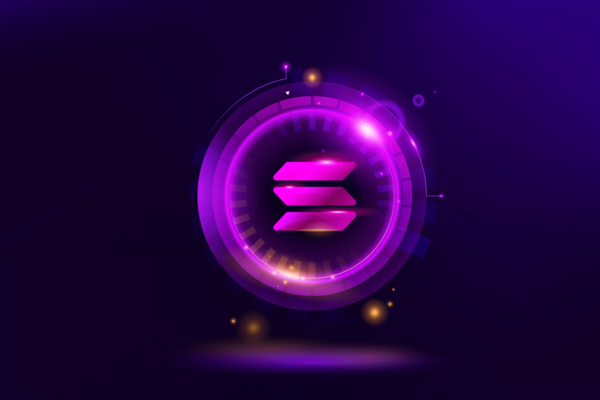 The Crash Took 11% Off Solana's Price Tag, Forcing A Restart Of The Validation Network
---
Solana, claimed by many as the Ethereum killer, experienced yet another problem in its blockchain, as the ninth-largest crypto to date suffered from a bug in its consensus algorithm, effectively stopping the production of new blocks.
According to Solana's status page, a bug in the durable nonce transactions feature led to nondeterminism when nodes generated different results for the same block, which prevented the network from advancing. No new blocks means no transaction processing at all.
Solana's development team came up with a network update to fix the consensus issues. However, in order to fix the bug, validators had to restart their nodes, which happened approximately 4 hours after the bug was found.
To combat the issue, developers pushed an update, which temporarily disables the durable nonce feature, while the feature would be fixed in a later update.
"Network state is secure, as are funds. Validator operators are coordinating a restart from the highest confirmed block in public on mb-validators," the Solana team added.
Ethereum's killer rise and fall
Solana has generated a lot of hype in the fall of 2021 when the crypto project exploded, but it also cooled down over the past few months. Nevertheless, Solana is increasingly becoming a place for NFTs and decentralized applications.
The bug pushed Solana 11% down over the past 24 hours to a price just above $40.
Ethereum is still #1 for NFTs
Despite Solana's increasing interest among DeFi and NFT users, Ethereum still holds the title of being the preferred place for the NFT ecosystem. As of May, total NFT sales eclipsed $25 billion and reached $27.50 billion in total sales volume.
The primary reason behind Ethereum being the preferred NFT place is the high-end data architecture and tighter security than other projects. Marketplaces like OpenSea, Rarible, and Nifty Gateway are all running on Ethereum's blockchain.
Also, Ethereum remains the leader in decentralized finance, which further adds to the popularity of the network among DeFi and NFT users.
HODLers, unite!
Despite the bearish crypto market, Ethereum holders seem to be holding tight to their stashes, as almost half of the total Ethereum in circulation hasn't moved in over a year. Furthermore, ETH HODLers increased their balances every time the market plunges.
Ethereum seems to have managed to create a strong user base, which skyrocketed the altcoin leader's blockchain past projects like Solana, Polygon, Ronin, Flow, WAX, Waves, Avalanche, Panini, Palm, Binance Smart Chain (BSC), and Tezos in terms of sales value.
Ethereum
eth
Ethereum news
cryptocurrency news
crypto news
Crypto Price
Ethereum Price
Defi
Decentralized Finance
NFT
Solana