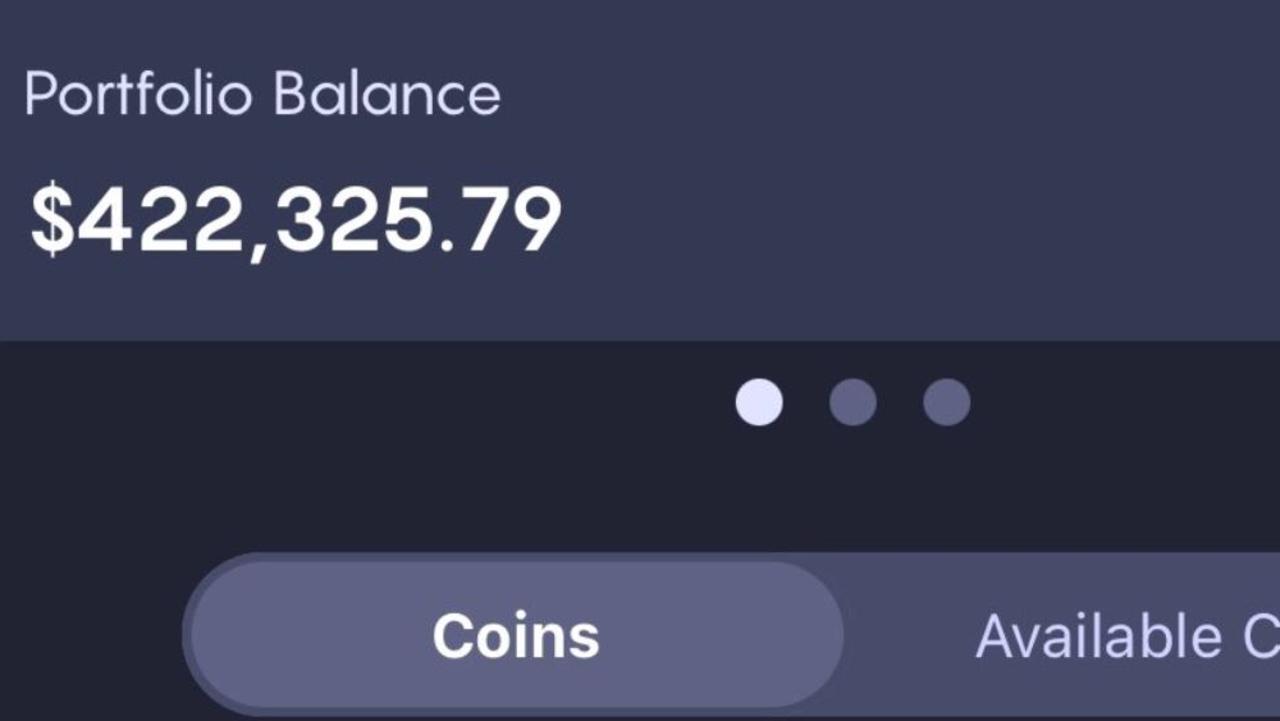 A crypto platform used by 1.7 million people is on the brink of collapse as its debts pile up to eight figures with all its accounts frozen.
A cryptocurrency lending platform that boasts 1.7 million users could be on the brink of collapse.
The Celsius Network pays interest on cryptocurrency deposits, loans them out and also sells its own token, CEL, but it froze all activities in mid-June after a particularly rough week for cryptocurrency.
Celsius, a UK-based company, has reportedly laid off 150 staff and owes around US$80 million to creditors, sparking fears that it is on its last legs.
As the price of bitcoin plunged in June amid a mass sell-off prompted by concerns of an impending financial crisis, the crypto loan giant found itself unable to cough up money to pay back its debts.
Celsius relied mostly on bitcoin to stake its fortune so after the crypto token plunged drastically last month the lender was suddenly struggling also.
It took the unprecedented step of pausing all withdrawals on its platform, and three weeks later they are still on pause.
In the last five days, Celsius has scraped together a whopping US$142.8 million to pay off debts but still reportedly owes another US$82 million to a creditor called Maker, which sells stablecoins.
The firm has lost $667.2 million so far from the crypto bear run, according to CoinTelegraph.
On June 14, bitcoin slid by 15 per cent and ethereum dropped by 16 per cent, reaching at the time a two-year low.
The Celsius Network immediately paused all withdrawals because of "extreme market conditions" and to date has not reinstated the ability to withdraw funds.
In a blogpost, the company warned it was "pausing" all withdrawals and transfers between accounts, adding: "Due to extreme market conditions, today we are announcing that Celsius is pausing all withdrawals, swap, and transfers between accounts.
"We are taking this action today to put Celsius in a better position to honour, over time, its withdrawal obligations."
Alex Mashinsky, the founder and CEO of Celsius, tweeted two days later that the Celsius Network "is working non-stop" to resolve the issues.
"We're focused on your concerns and thankful to have heard from so many," he said. "To see you come together is a clear sign our community is the strongest in the world. This is a difficult moment; your patience and support mean the world to us."
But now, three weeks later, the issue has still not been resolved and the network's 1.7 million users cannot access their money.
Although Celsius is still issuing rewards on its system, customers cannot cash them out either.
US regulators in the states of Texas, Alabama, Kentucky, New Jersey and Washington are investigating the legality of Celsius freezing customers' accounts.
US citizen Alla Driksne used her life savings to invest in bitcoin and ethereum and has six figures sitting in a Celsius account but is unsure if she will ever see that money again, Financial News reported.
Celsius has reportedly brought on legal counsel to restructure the company.
News.com.au has contacted The Celsius Network for comment.
According to business publication Quartz, "Celsius operates like an unregulated bank, enticing customers with staggeringly rates for deposits of cryptocurrencies, and then loaning out those deposits to other customers".
The publication also said Celsius uses bitcoin to collaterise most of its loans – meaning once bitcoin dropped, it had no way to pay creditors.
The broader cryptocurrency market has shed $US2 trillion ($2.9 trillion) since its peak in November last year while bitcoin's price has fallen 40 per cent in the past 12 months.