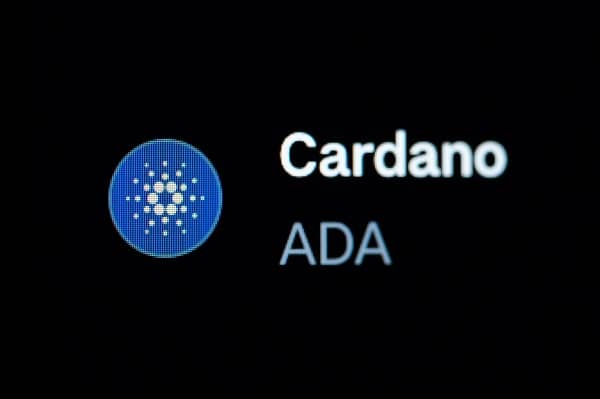 Cryptocurrencies have been popular for the past years because of their potential to produce higher returns on investment. If you're a newbie, one of the most recommended tips is investing or buying crypto with a large market capitalization.
Bitcoin is on top, but it's too expensive. That's why you can buy other coins that are in the top ten of most significant crypto assets, such as Cardano (ADA). This coin is much cheaper than Bitcoin and has numerous uses. Keep reading to learn more about it.
How does cardano work?
ADA is the native token or coin powering the Cardano network, a blockchain that creates decentralized applications and smart contracts. It's similar to how ETH powers the technology of Ethereum.
Most people believe Cardano can kill Ethereum because its framework solves issues plaguing the Ethereum blockchain and other networks. Some of which are the sustainability and scalability of such blockchain networks. That's because the development of Cardano's network is from mathematical evidence and peer-reviewed research methods. It also has a strategic and clear roadmap and outlined development phases.
What is the framework of cardano?
The computational and settlement layers are two layers that make up the framework of Cardano. The settlement layer is responsible for tracking and recording all transactions in the Cardano network. For instance, you'll be receiving ADA from your friend's wallet. The transaction will take place on the network's settlement layer.
Meanwhile, the computation layer keeps the network secure while allowing the creation of decentralized apps and smart contracts. The layer uses Marlowe and Plutus as its smart contract language. You can use Marlowe to create a smart contract if you're a non-programmer in the finance industry. On the other hand, computation will use a Haskell-written and Turing-complete smart contract language, which is Plutus.
How can you use Cardano (ADA)?
Cardano network's most popular use cases are also for identity management and supply chain tracking. However, that's not the limit. The following uses cases are also possible in the ADA token and Cardano blockchain:
Investment: You can use ADA as a store of value if you're not in product counterfeiting prevention and financial regulation. This means you can buy ADA, store it for some time while waiting for its price to spike up, and sell it to reap profits. If you live in Australia, you can do this using a crypto trading platform like Swyftx. Check from the site how you can buy or trade ADA when living in Australia.
Finance: Opening a new bank account can be a hassle since you must fill out forms and submit documents to a bank. The whole process may take weeks, if not days. With Cardano technology, you can reduce the time it takes to complete the process of opening a bank account. You no longer have to spend much time producing necessary documents because you can identify documents and store credentials on the Cardano blockchain.
Retail: Counterfeit retail goods are rampant, and Cardano envisions itself as a tool that can combat the sale and production of such goods. It can ensure that the labeling of authentic goods is applied, especially to online goods production and sale. This could be possible since the network would add a tamper-proof solution for all retail goods produced worldwide.
Education: Since the educational institution controls and owns such certificates, students have no choice but to wait for them to release their certificates. This could take time, but Cardano can solve such an issue. The blockchain solution allows them to secure these certifications whenever and wherever they want, and share such certs too whoever they like.
How can you buy Cardano?
1. Find and register on a crypto exchange
Crypto exchange is a digital currency wallet or platform where you can buy, sell, or trade cryptocurrencies. However, you need to consider many factors when choosing the best crypto exchange to maximize your profits. These include:
Security And Trust: Make sure that a crypto trading platform has security protocols in place. You can check this by knowing what actual users have to say about the platform. Read the reviews and ratings of users to gauge if they provide a secure network.
Fee Rates And Structures: Before trading, ensure you understand the platform's fee structures and rates. Generally, fees can be as high as 10% per transaction and as little as 0.1%. Consider this as your profits may not be that much when fees are deducted.
User Experience: A great user experience ensures you can reduce the risk of mistakes and ensure well-informed investment decisions when trading. This means that users can easily use the platform without the hassle of clicking on too many buttons, or they can place an order or position without executing too many commands.
2. Choose a payment method
It's always ideal to check if a platform offers your preferred payment methods, which could be bank transfers, peer-to-peer exchanges, or fiat to crypto deposits.
Choose the most convenient option for you. However, if you want to save on interest, it may be best to avoid credit card payments since there are cash advances earning interest rates. Moreover, investing or trading in crypto must not involve taking on debt since the market is volatile, which means a higher risk of losing money.
3. Store and secure Cardano
After buying Cardano, it's also best to decide how you should store it in a crypto wallet. This is especially vital if you have large amounts of ADA on your trading platform or if you plan to hold it for a longer period. Hackers usually target cryptocurrency marketplaces or trading platforms, so it's a risk when you leave your ADA in it.
Conclusion
Starting in crypto is an excellent way to diversify your investment and trading portfolio. You can take advantage of the market's volatility to buy discounted ADA and sell it at its premium price. Since you already have a grasp on what Cardano is and why it's popular, you may now start buying its token.
The above information does not constitute any form of advice or recommendation by London Loves Business and is not intended to be relied upon by users in making (or refraining from making) any investment decisions. Appropriate independent advice should be obtained before making any such decision. London Loves Business bears no responsibility for any gains or losses.