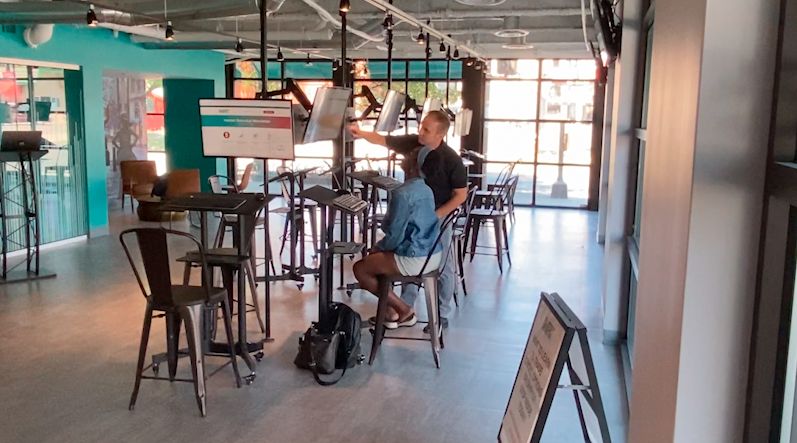 COLUMBUS, Ohio — The Chartist Academy was founded three months ago by CEO Christian Tharp, a Dayton native, who also serves as head instructor.
"The rise of options trading has been big because it does allow anyone to get involved in the market," said Tharp.
Tharp has a background as a technical analyst and is a certified Chartered Market Technician. 
Over the last 15 years, he's coached more than 5,000 students in dozens of countries to trade and invest in the stock market. 
"We want to empower individuals to control their own money. We want to empower them to tackle the market and believe they can do it because anyone can," said Tharp. 
Tharp said he's seeing a lot of interest from high school and college students in cryptocurrency. 
However, he says there's more hype than results for the average investor on the street. 
"The reality and the truth is very, very few are actually making those types of returns. But anyone, thousands, millions have been making returns with stock and or option trading for years and years and years," said Tharp. 
Columbus native Cassandra White-Graves said she's always had an interest in stock trading and she's taking classes not only to educate herself but family members as well. 
"Processes of learning how to generate income is very important for any family. So to be able to learn how to invest, learn about stock market and financial responsibilities is important," said White-Graves.  
Tharp believes Bitcoin and Blockchain will stand the test of time, but the reality is he thinks the current bear market has a long way to go. 
And while many are suffering from declining 401k's, he said for long-term investors they may not want to go through the agony of checking their portfolio daily. 
"The market doesn't care what you think and it certainly doesn't care how you feel. So trade what you see, not how you feel or think," said Tharp.