XRP price is showing strength as it bounces off a stable support level in line with an uptick in bullish momentum and recovery in Bitcoin price. Investors need to tread carefully, however, as the crypto markets are on the precipice of a capitulation move.
SafeMoon price has been trading inside a tight range formed as the altcoin more than doubled in May. The recent correction undid all of the gains seen over the last two months or so.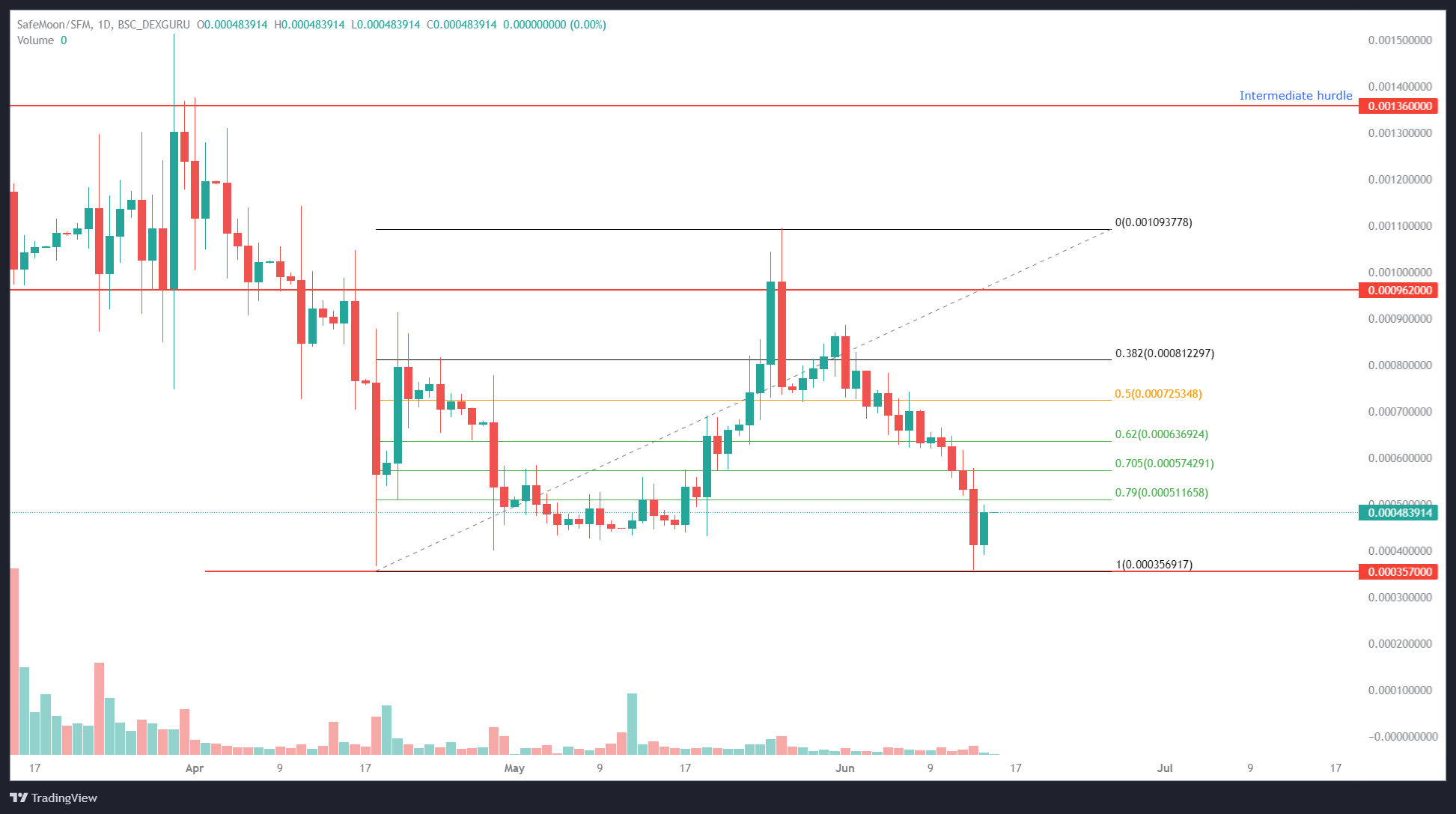 Ethereum price prediction continues to be a high-risk activity as the second-biggest cryptocurrency continues to fall. ETH price dropped to $1,100 during the Asian trading session on Tuesday and has since bounced back to levels around $1,200 in the European session. The fast pace at which Ethereum price was dropping during the weekend and Monday on a mixture of market-wide risk-off moves and intrinsic issues tide to the problems with Celsius and the Staked Ethereum (stETH) de-peg seems to have faded a bit. In the current crypto market bloodbath, pointing at an alternative scenario is a very risky proposition, but having stated that, a bullish retracement on ETH could be due in the near term as the Relative Strength Index is at oversold levels not seen since 2019, when the main altcoin traded at $120. According to Tony Montpeirous, crypto analyst at FXStreet, ETH price would need to breach $1,570 for bulls to come back with some confidence.