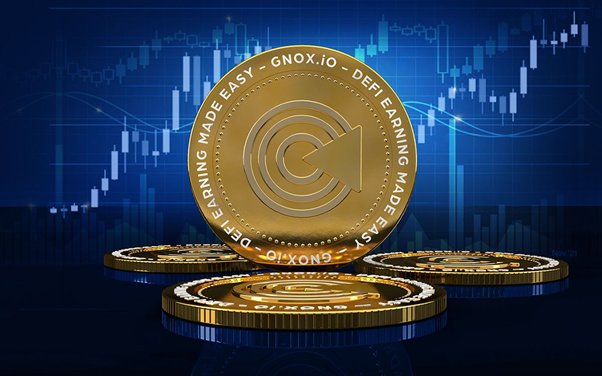 The crypto market losses over the last few weeks have got lots in the industry worried. Nobody is really sure how low things could go. But they needn't be. The real future of crypto is in the long-term. If you start thinking about things in months and years rather than checking the hourly charts, things get a whole lot easier. And crypto still has a huge future.
It's also worth remembering that the current crypto downturn isn't a crypto problem. It's a global economic problem. While confidence might be low in the crypto world right now, that isn't because of any intrinsic problems with crypto itself. It's because a recession is arguably on its way and inflation is in full force. That's why traditional stock markets are down, too. So there's still a future in crypto. And there are still coins that are performing well right now, even despite overall market conditions. These coins should be looked at even more bullishly as they show even greater potential when we finally turn a corner into a bull run again. And many are arguing that despite recent losses, the last week or so has seen some strong consolidation. They think now is the time to buy more crypto as we gear up for another pump in prices.
So let's have a look at 3 crypto projects that could be perfect choices to empower your current portfolio:
Gnox (GNOX)
Gnox has been revolutionalizing the crypto space in recent weeks by offering an easy-to-use, completely simplified way for regular investors to earn real passive income from their holdings. Unlike many other strategies involved in crypto investing, users don't need to manage investments themselves or understand how processes like staking work. They simply get to hold GNOX and earn passive income thanks to Yield Farming as a Service. And this is key in introducing many more regular investors to the benefits of DeFi earning potential as digital finance moves even more into the mainstream.
Gnox is available at a discount during its current pre-sale period. And prices are already up massively in the last few weeks despite the overall crypto market. Now could be the time to buy GNOX.
Uniswap (UNI)
As the largest decentralized swaps platform, Uniswap is key in giving people full control of their finances and the ability to exchange tokens as well as benefit from a range of other solutions including passive income potential. While it isn't as easy to earn an income on Uniswap as it is with GNOX (with a little more knowledge required), it's still an integral part of the DeFi space. And its native token, UNI, could be a great addition to your portfolio.
Dogecoin (DOGE)
Doge has been dubbed the "people's crypto" by influential entrepreneur Elon Musk. And with backers like that, Doge still has a future despite recent losses. Now could be the time to buy at a discount, and many people are doing just that. Doge answers a few issues in the crypto world with faster transactions and lower fees, so it could still have great potential.
We like DOGE, GNOX and UNI to help empower your current crypto portfolio. Take a look at them closely, they could all have the potential to become massive.
Find Out More Here:
Join Presale: https://presale.gnox.io/register
Website: https://Gnox.io
Telegram: https://t.me/gnoxfinancial
Discord: https://discord.com/invite/mnWbweQRJB
Twitter: https://twitter.com/gnox_io
Disclaimer: This is a paid release. The statements, views and opinions expressed in this column are solely those of the content provider and do not necessarily represent those of NewsBTC. NewsBTC does not guarantee the accuracy or timeliness of information available in such content. Do your research and invest at your own risk.