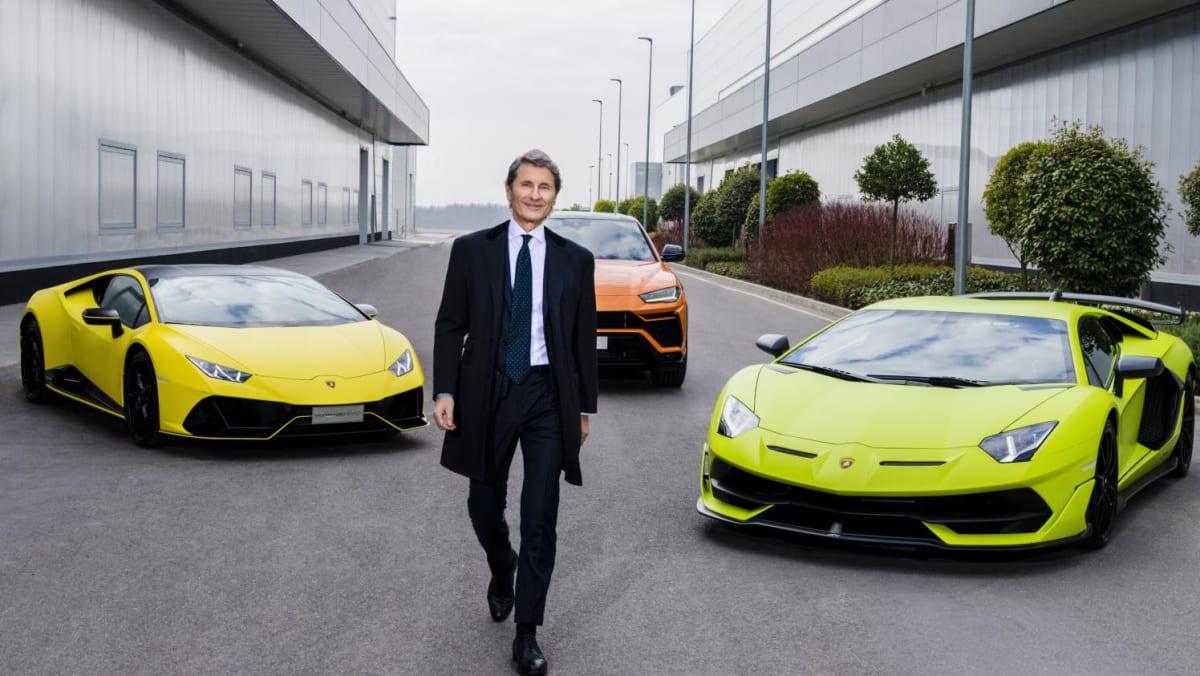 But for sports car manufacturers at the pinnacle of the high-performance pyramid like Lamborghini, managing such a transition is a little more complex. Particularly for a brand whose DNA is so synonymous with the technological pre-eminence of its naturally aspirated engines that deliver a soundtrack so unmistakably Lamborghini.
"The big challenges ahead of us are electrification and digitalisation. There is no way out; there's an end for the internal combustion engine so it's good that the lawmakers are making us adopt (new engine technology)," Winkelmann acknowledged.
How, then, can the carmaker distinguish itself and maintain its competitive edge in this new and possibly more even playing field, when the very thing that placed it peerless will inevitably become extinct?
Lamborghini's continued success, he believes, hinges on four elements: Sustainability, design, performance and emotional engagement.
"In terms of the distinctive features of a Lamborghini, first and foremost is the design. Then, it's the perceived performance and the emotion you feel. When we talk about electric cars, they might be fast, but they're not really emotional," said Winkelmann. 
"The design and performance are a no-brainer. Now the fact that it has to be very emotional as well – we have to prove that we can do it," he added.
According to Winkelmann, the next two years will see a "hybridisation" of current Lamborghini models: The Urus, its best-selling SUV, and the Huracan, in addition to the Aventador.