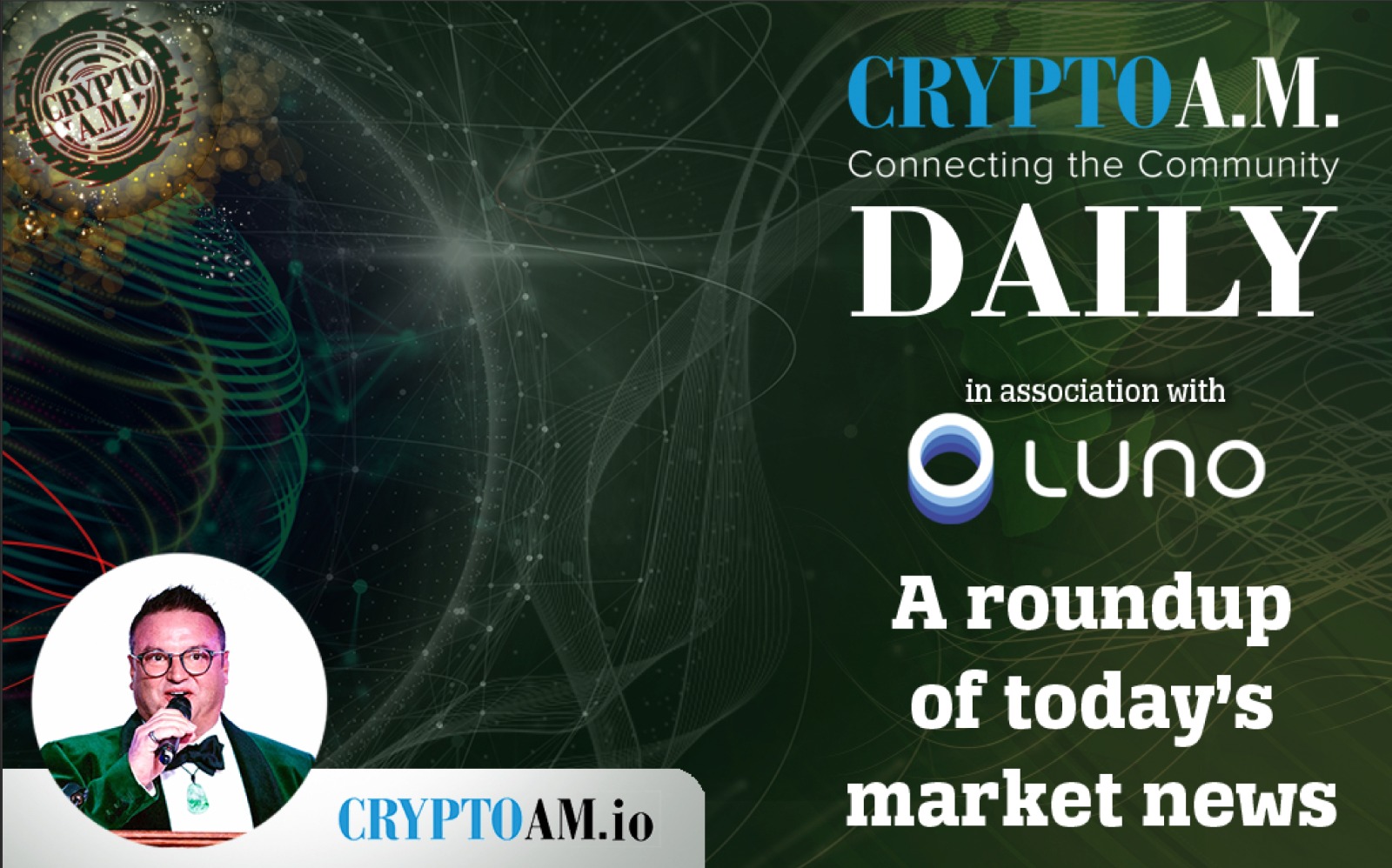 The week in review
with Jason Deane
There's been a little optimism in the markets this week as most coins have posted some gains to some degree.
Not everyone benefited, however, as one of the most toxic communities in the crypto space saw their token delisted from yet another exchange. We are, of course, talking about BSV being delisted from Robinhood with effect from January 25 this year, barely a month after Bitfinex did the same thing. Having already been delisted from almost all major exchanges, it seems BSV's final decline is now inevitable.
In a bear market bad news is de rigueur and this week also saw lending platform Nexo come under fire after a raid in their Belgium offices linked to alleged money laundering practices. After the collapse of Celsius, BlockFi and FTX, Nexo has appeared solid due to it's much more "slow and steady" approach to doing business as well as only making fully collateralised loans to reduce risk, but even so, the classic mantra of "not your keys, not your Bitcoin" still applies. Funds have been flowing out of Nexo since the announcement came, but, so far at least, there don't appear to be any signs of stress and the company is reporting business as usual.
And that's not all. Just a few hours ago, the SEC announced that both Genesis AND Gemini – two major organisations that have been having a very public Twitter spat over the small matter of $900m – were being charged over the unregistered offer and sale of crypto securities. What's next?
Bitcoin itself continues to ignore all these distractions and carries on being sound, hard money in the background. It has risen in price by around 11.6% since last Sunday, marking the biggest weekly green candle for (what feels like) anyone can remember, bringing some relief to miners who are still deploying capital and ASICs, even during the downturn. This has resulted in an unstoppable upwards trend in hash rate which is, once again, knocking on the door of a new all-time high. Further upward moves from Bitcoin are likely to see this rocket even further.
Meanwhile, Greenpeace continues to spend the $5m+ they got from Ripple's Chris Larsen last year spreading disinformation about Bitcoin mining impact via a Twitter account that has now amassed a staggering total of 1,368 followers – that's a cost of around $3,655 a follow. Even more ironically, almost all of these followers are Bitcoiners who follow for entertainment value and simply ratio each incorrect statement to death as soon as it's posted.
You're welcome to join in and rest assured it's pretty straightforward to do as the Greenpeace are certainly heavy on sarcasm but light on actual fact checking. It has become quite the satisfying pastime.
Speaking of facts on mining and environmental impact, you should probably be following Daniel Batten, if you're not already, for his excellent and tireless analysis work on the benefits this activity will bring the planet over time. As a large-scale miner using renewable energy, I can confirm he's bang on.
Of course, Bitcoin's upward move has also re-ignited the attention of Bitcoin perma-hater Peter Schiff who, once again, advises us to sell and buy some shiny rocks held in a dusty vault somewhere. The crypto industry may have changed significantly over the last year, but there are certain things that remain reassuring the same. This, most definitely, is one of them.
Finally, on a personal note, I am (nervously) excited to publicly reveal that I will be one of the Bitcoin Racing Team's racing drivers next year and it will be my first time racing on hallowed tracks such as Snetterton and Silverstone in 2023. Not that I'm expecting to trouble the podium too much in my first year, you understand, but it will be great to see another Bitcoin liveried car in the pack, bringing the message to a whole new audience. If you're a racing fan to any degree, follow us here.
Have a great weekend!
Want to learn more about what's going on in our global financial system and how Bitcoin fits in to it? Come to my next free webinar on January 18 at 6pm to find out, ask any questions, and grab some free Bitcoin*. Click here to register. (*18+, UK resident, new Luno users only)
Yesterday's Crypto AM Daily in association with Luno
In the markets
The Bitcoin economy
*Data can be found at https://terminal.bytetree.com/ 
Total crypto market cap
The total capitalisation of the entire cryptocurrency market at time of writing is currently  $905.816 billion.
What Bitcoin did yesterday
We closed yesterday, January 11, at a price of $18,869. The daily high yesterday was $19,030, and the daily low was $17,995.
Bitcoin market capitalisation
Bitcoin's market capitalisation at time of writing is $363.33 billion. To put it into context, the market cap of gold is $12.59 trillion and Tesla is $390.17 billion.
Bitcoin volume
The total spot trading volume reported by all exchanges over the last 24 hours was $31.053 billion. High volumes can indicate that a significant price movement has stronger support and is more likely to be sustained.
Volatility
The price volatility of Bitcoin over the last 30 days is 26.79%.
Fear and Greed Index
Market sentiment today is 31, in Fear.
Bitcoin's market dominance
Bitcoin's market dominance today is 42.06. Its lowest ever recorded dominance was 37.09 on January 1 2018.
Relative Strength Index (RSI)
The daily RSI is currently 78.71. Values of 70 or above indicate that an asset is becoming overbought and may be primed for a trend reversal or experience a correction in price – an RSI reading of 30 or below indicates an oversold or undervalued condition. 
Convince your Nan: Soundbite of the day
"Bitcoin is growing smarter, faster, and stronger behind a wall of encrypted energy."

Michael Saylor, Bitcoin whale and founder of MicroStrategy
What they said yesterday
Yikes…
Eat shorts…
https://twitter.com/BTC_Archive/status/1613655504349442048
Simple…
Would you like to help spread the adoption and education of Bitcoin in the UK and even stack some Sats while you're doing it? Well, now you can!
The Bitcoin Pioneers community, backed by Barry Silbert's Digital Currency Group, was created to introduce Bitcoin to a mainstream audience in a meaningful way and now has members right across the UK.
We share tips, stories and ideas on how to encourage others to try Bitcoin for the first time. And, thanks to support from Luno, each Pioneer gets £500 of Bitcoin a month to share with beginners, helping them get started.
So, if you're passionate about Bitcoin, why not join today? Click here to find out more!
All feedback on Crypto AM Daily in association with Luno is welcome via email to James.Bowater@cityam.com 🙏🏻
Crypto AM: Editor's picks
Sam Bankman-Fried: A tissue of lies soaked with fake tears?
Three-in-four wealth managers are gearing up for more cryptocurrency exposure
Crypto.com granted FCA licence to operate in UK
Q&A with Duncan Coutts, Principal Technical Architect at IO Global
Jamie Bartlett – on the trail of the missing 'Cryptoqueen'
MPs are falling silent over potential of cryptocurrency
Erica's 'Crypto Wars' handed honours in Business Book Awards
'Let people invest': Matt Hancock makes case for liberal crypto rules
Explained: Why the Treasury is so sold on stablecoins
Fears crypto is used to avoid sanctions 'misplaced,' says Matt Hancock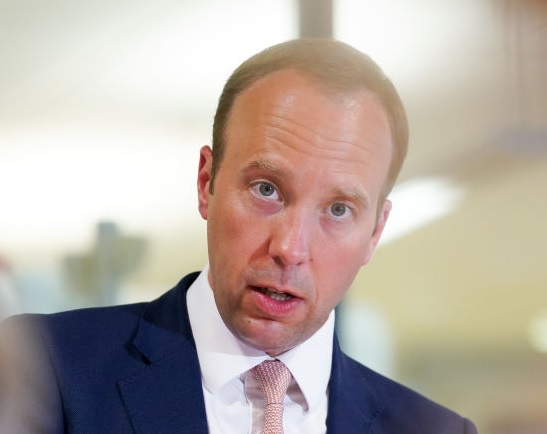 The cryptocurrency fundraisers behind Ukraine's military effort
Crypto AM: Features 
Crypto AM: Founders Series 
Crypto AM: Industry Voices 
Crypto AM: Contributors 
Crypto AM: In Conversation with James Bowater
Crypto AM: Tomorrow's Money with Gavin S Brown
Crypto AM: Mixing in the Metaverse with Dr Chris Kacher
Crypto AM: Visions of the Future, Past & Present with Alex Lightman 
Crypto AM: Tiptoe through the Crypto with Monty Munford 
Crypto AM: Taking a Byte out of Digital Assets with Jonny Fry
Crypto on the catwalk
Crypto AM: Events
For those of you who missed the Crypto AM DeFi & Digital Inclusion online summit 2021 – you can now watch the event in two parts via YouTube
Part One
https://www.youtube.com/watch?v=dvqNMNZTIDE
Part Two
https://www.youtube.com/watch?v=WXhX_-Tr5j0
Cautionary Notes
It's definitely tempting to get swept up in the excitement, but please heed these words of caution: Do your own research, only invest what you can afford, and make good decisions. The indicators contained in this article will hopefully help in this. Remember though, the content of this article is for information purposes only and is not investment advice or any form of recommendation or invitation. City AM, Crypto AM and Luno always advise you to obtain your own independent financial advice before investing or trading in cryptocurrency.
All information is correct as of 08:00 BST