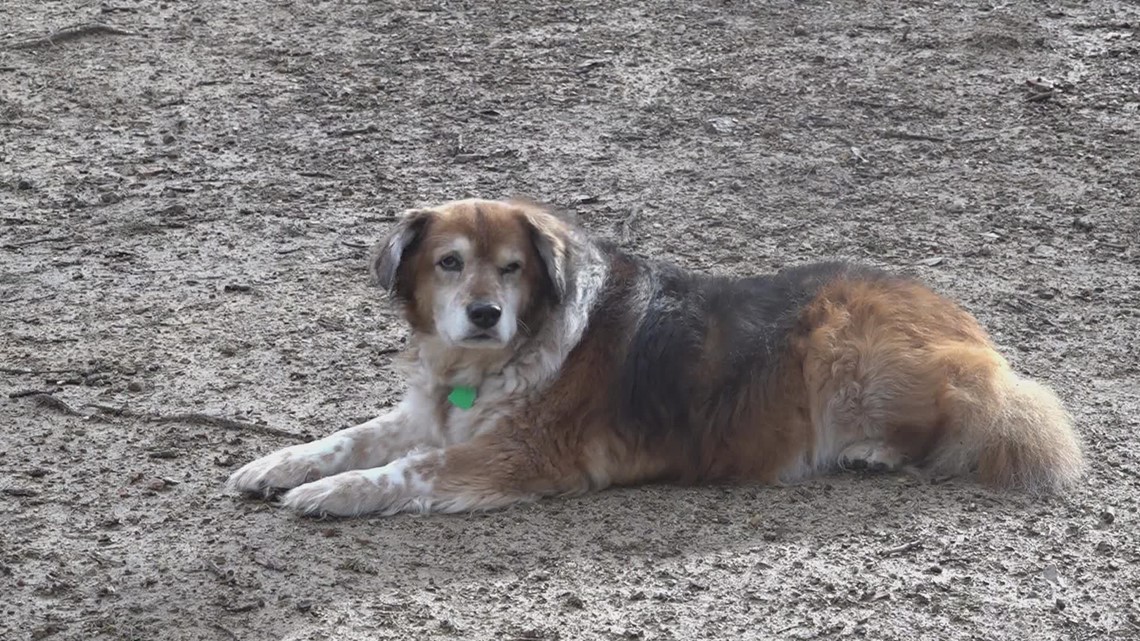 The ordinance said you cannot tether your animal outside without being outside with it.
KNOXVILLE, Tenn. — The Knoxville City Council voted to approve an ordinance, making it illegal to tether an animal outside, without someone outside at all times with the animal. 
The city council approved the ordinance on second reading, in an 8-1 vote. Councilmember Janet Testerman, also the CEO of Young Williams Animal Center, was the only vote against the ordinance. 
Testerman said she was concerned about the reach of the ordinance. 
"You can't go to the French Market Café and leave your dog on the patio, and go inside and order," Testerman said. "You would be in violation." 
Keith Hogue, a Knoxville Police Department officer, said KPD's Animal Control division is understaffed. He said only one officer works during the day, and one officer works at night. He said enforcing this ordinance would add to KPD Animal Control's workload.
"You're going to have to not answer your calls when you get done with your shift, or they're going to have to work over," Hogue said. 
After a roughly hour-long discussion, council members voted to amend parts of the ordinance and approved it. 
ChainFree Knoxville pushed for the ordinance change. Some dog owners at Victor Ashe Park in Knoxville said they agreed with city council. 
"To be left on a tether indefinitely is just cruelty," said Cathy Zilber. "Think about why you're getting the dog, and what kind of life you're going to give the dog." 
Donald Percival said he thinks dogs should be able to roam freely. 
"I don't think a dog needs to be tied up," he said. "Dogs were in the wild before we got them."