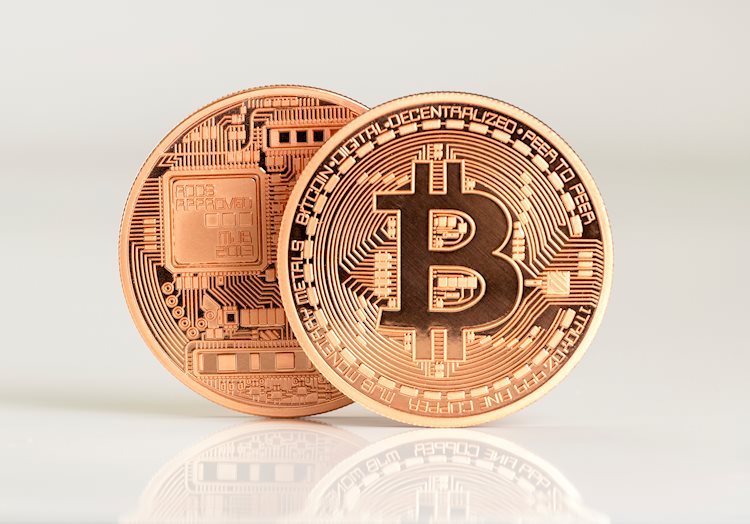 Bitcoin options traders are bullish on the risk asset in response to the dovish stance of US Federal Reserve Chair Jerome Powell and 25 bps interest rate hike. 
The call-to-put ratio is 1.68 and reflects the bullish bias in Bitcoin options traders with $689.5 million (buy) open interest and the $409.8 million (sell) options.
The 25% delta options skew reveals investors are eager to bet on a rise in Bitcoin price, supporting a bullish narrative among BTC holders. 
Bitcoin options market data reveals an underlying bullish bias. There is a higher demand for calls versus puts, this can be interpreted as a positive sign for BTC price. Despite the recent 25 bps interest rate hike by the US Federal Reserve, market participants expect a continuation of Bitcoin's uptrend in February 2023. 
Also read: Fed remains hawkish with 25 bps hike, how will Bitcoin price react?
Bitcoin price climbs in response to US Fed Chair Jerome Powell's dovish outlook
Bitcoin price blasted through the $23,500 level as US Federal Reserve Chair Jerome Powell suggested that the central bank is seeing signs of waning inflation. The Federal Open Market Committee (FOMC) lifted the benchmark interest rate by 25 basis points to a new range of 4.50% to 4.75%, the highest level in a decade and half. 
The US Central Bank expects to see "ongoing increases" in borrowing costs to tame inflation. In the press conference that followed the rate hike, Powell started off with a hawkish stance, reminding market participants of Fed's commitment to bring inflation down to the 2% target. 
The Fed Chair's stance turned dovish further along when he said that the "disinflationary process has started." This triggered a rally in US equities and risk assets like Bitcoin, driving BTC and altcoin prices higher. Bitcoin price yielded nearly 4% gains since Powell's announcement. 
Bitcoin options traders reveal bullish bias ahead of $1 billion options expiry
The open interest for February 3, Friday's options expiry is $1 billion. The 1.68 call-to-put ratio reflects the bullish bias as there is an imbalance between the $689.5 million call (buy) open interest and the $409.8 million put (sell) options.
Bitcoin Options Open interest by Strike Price 
As seen in the chart above there is highest open interest at the $24,000 level. This remains a key area of interest for Bitcoin as the price on spot exchanges hit $24,195.76 earlier today based on data from CoinGecko. 
Bitcoin option's 25% delta skew reveals short-term upside risk to BTC price
The options market signals that participants are betting on Bitcoin price climbing beyond expected levels. The 25% delta skew of Bitcoin options expiring in seven days is at 4.44 on January 30, not too far below the multi-year high of 9.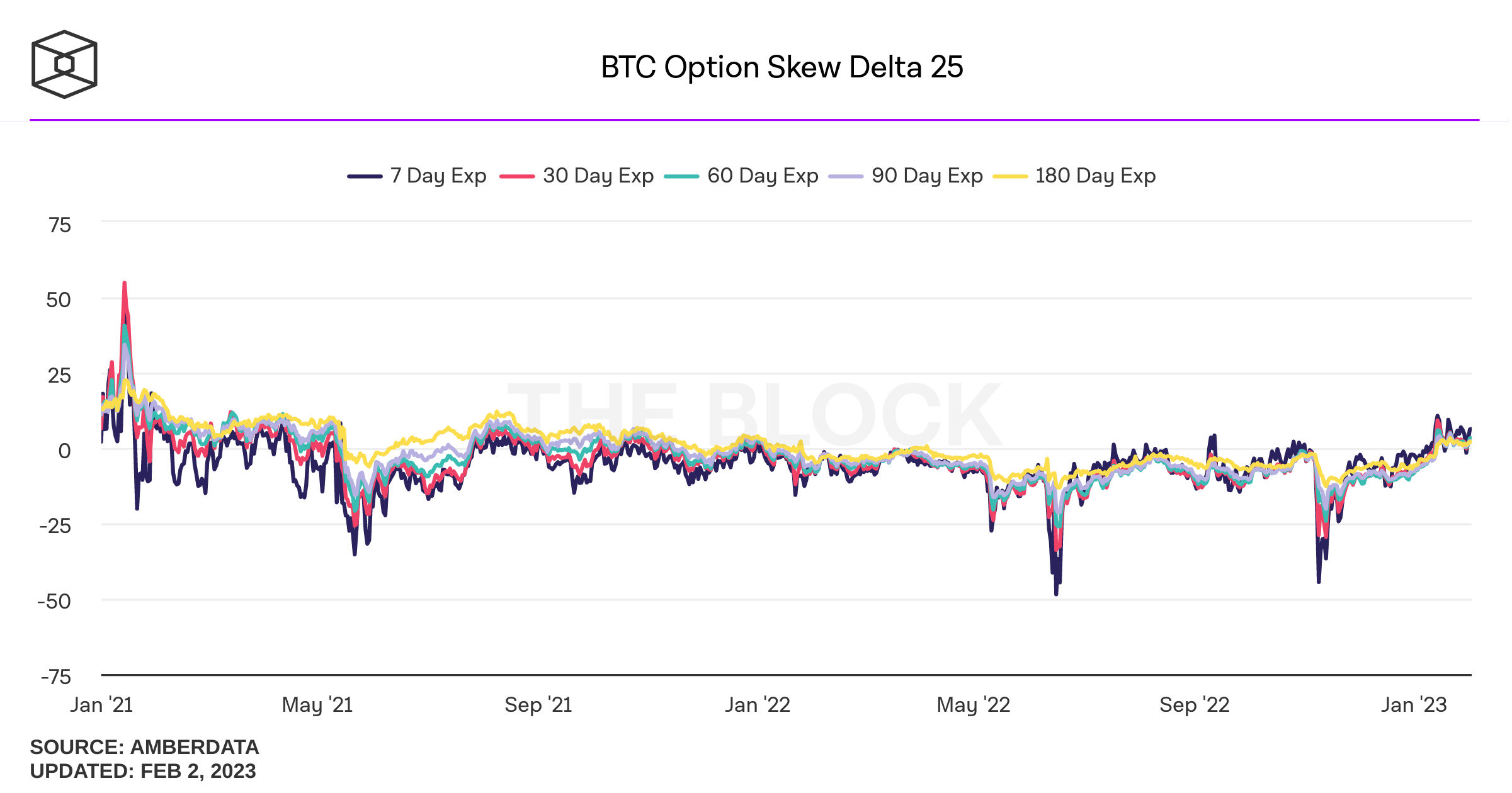 25% BTC Option Skew Delta 
The 25% delta skew of Bitcoin options expiring in 30, 60, 90 and 180 days is between 0.46 and 2.39, indicating a neutral market bias, close to multi-month highs. The 7-day expiration reading implies a higher demand for calls vs puts and a bullish bias among investors. 
In conclusion, the narrative among Bitcoin options traders remains "bullish" ahead of Friday's options expiry.