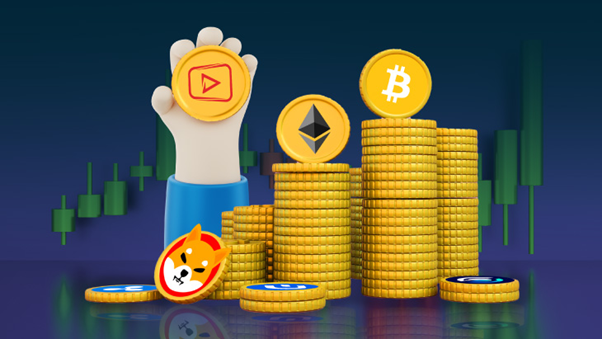 Key Points:
First decentralized streaming platforms to reward viewers
MeiTalk multicasts to over 50 broadcasting channels
NFTs Minting of the streaming videos
Imagine investing in a crypto coin with the potential to increase 1000x in a very short time? Well, it is the dream of every crypto investor to find a promising altcoin that will grow their investments thousands of times in just a few months. Everyone wants to invest in the next Shiba Inu.
Well, that's exactly what we have found for you in StreamCoin (STRM). $STRM is the next big thing in the crypto industry. This is because of the kind of crypto ecosystem this coin is powering. The coin is currently in the public sale stage, which is ending on 30th April and has already attracted thousands of crypto investors.
StreamCoin (STRM) is the native coin for the StreamCoin ecosystem, a powerful blockchain that is supporting one of the most disruptive streaming platforms called MeiTalk. So MeiTalk is a decentralized streaming platform that allows streamers to connect with viewers directly by utilizing the Stream chain.
What makes the StreamCoin (STRM) token unique and attractive to crypto investors is the massive potential to explode 1000x. This is because of the disruptive ecosystem the StreamCoin team is building. The decentralized streaming product, MeiTalk, will be a game-changer and is expected to disrupt the entire streaming industry.
MeiTalk has one of the best streaming features in the industry. Streamers on this app will be able to multicast to over 50 broadcasting channels, including Youtube, AfreecaTV Kuaishou, Twitch, and many others. That's a massive viewership.
The MeiTalk also enables for auto-generate multiple language titles, which will enable streamers to reach more viewers across the world. Streamers will also have an option to select ads of their choice when streaming and get 100% of the generated revenue.
In addition to that, MeiTalk will enable streamers to mint their videos into NFTs and upload them to the Stream chain NFT marketplace for extra income. Streamers will also be able to get tipped by viewers using GaStream (GSTRM), a utility token on the StreamCoin ecosystem. MeiTalk is the only streaming platform rewarding viewers for viewing streams.
These are exciting developments making StreamCoin (STRM) one of the most sought-after altcoins today. With millions of people joining live streaming today, the demand for decentralized streaming platforms is projected to explode. That's why $STRM has the potential to explode 1000x. This is definitely a coin to watch.
The team is making StreamCoin (STRM) more accessible by listing $STRM on 100+ exchanges. Check out StreamCoin social media platforms for more!
Official platforms:
Website: https://stream-coin.com/
Twitter: https://twitter.com/streamcoin_strm
Telegram: https://t.me/streamcoinofficial