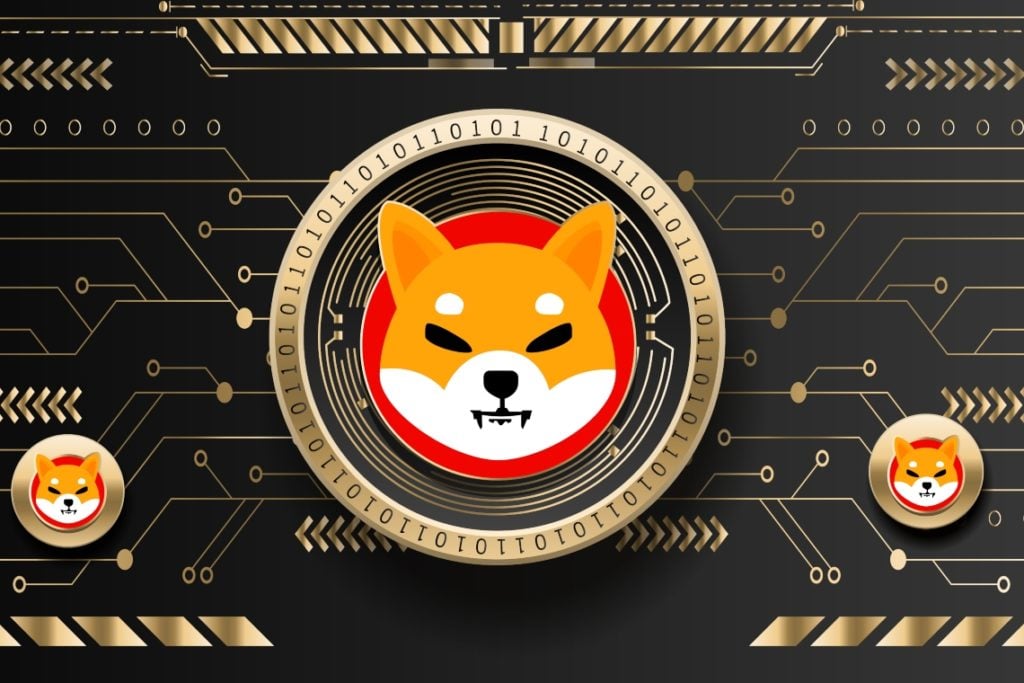 Thanks to an analysis of on-chain data on Blockchain.info this week, a crazy amount of Shiba Inu coin was moved from one address to another, both unknown. 
The Whale Alert platform, which tracks large cryptocurrency movements, noticed the movement of this huge amount of the meme coin. 
🚨 3,368,267,529,701 #SHIB (41,730,561 USD) transferred from unknown wallet to unknown wallethttps://t.co/Yi7Cp0PonF

— Whale Alert (@whale_alert) November 4, 2022
Blockchain.info: the $41 million move of the Shiba Inu coin
Analysts say it is the largest Shiba Inu move in history.
The sending address now appears to be empty, while the new unknown wallet where the tokens were moved displays Shiba Inu worth $41,730,561. 
However, the burning rate of Shiba Inu decreases dramatically. The Shibburn platform explained that in less than 24 hours only 500 million Shiba Inu were burned or transferred to dead-end addresses, showing that the speed of the burning mechanism has definitely deteriorated.  
Nonetheless, the cost of Shiba Inu has increased by 5% in the last 24 hours. At the time of publication, SHIB is trading at an average price of $0.000010.
Its market capitalization is over $5.7 billion, and its trading volume of $344.4 million has increased 215% since the recent moves. 
Shiba Inu's price prediction in 2023
Despite the entertainment that meme coins provide, they are losing their credibility in the world of crypto investors. Investors are looking for more concreteness, projects that have real uses and can guarantee huge profits.
Shiba Inu Coin (SHIB) is a decentralized cryptocurrency with the purpose of promoting community interaction. The bear market period has not been very good with the cryptocurrency, decreasing the value by a good portion. 
The US is experiencing inflation at 40-year highs, and rising interest rates are affecting currencies such as SHIB. 
To date, the price of the Shiba Inu meme coin is still in a sideways movement fluctuating in an average price of 0.000010 and a capitalization that travels from $5 billion to $7 billion. 
Analysts at Crypto Advertising, predict that the Shiba Inu meme coin (SHIB) will experience a further decline of about 80% by early 2023 if the macroeconomic environment worsens.
Novice and experienced investors are looking for promising new projects to invest in that can generate huge profits in this long crypto winter. 
Shib Eternity is the most downloaded game in its category
One piece of news for SHIB, this time positive, is the success of the Shib Eternity game launched on 6 October. Obviously, it is an initiative that leverages the huge amount of fans that have been accompanying the canine crypto since 2020, probably aiming to provide new life to the increasingly dry crypto, which is unable to offer exciting experiences for users.
This is a first because the Shiba Inu project, since its inception in 2020, has never offered practical use cases and utility for investors.
This is a first. Shiba Inu has launched a mobile game that is reaping unexpected success because it has emerged as the most downloaded card game on Android and iOS and 13th overall. 
Shiba Eternity features the classic turn-based card game in which challengers must bring their opponent's points down to zero to win.