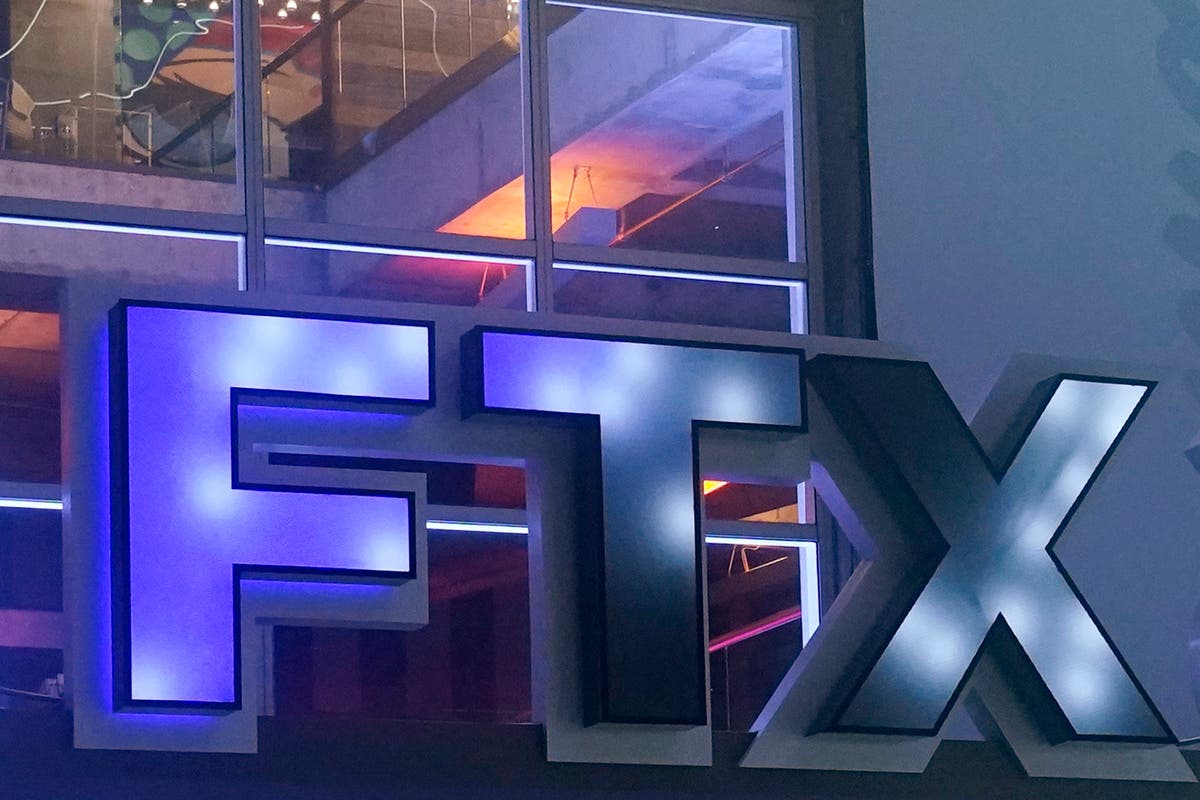 Crypto Outlook at The World Economic Forum
The US Justice Department announced on Wednesday that Anatoly Legkodymov, the Russian operator of the China-based crypto exchange Bitzlato, has been arrested. Bitzlato was a crypto exchange that allegedly worked with darknet blackmarket Hydra Market, which dealt in illicit trade and served as a safe haven for ransomware attackers, according to the DOJ.
The US Justice Department issued a vague statement on Wednesday that it would "announce a major, international cryptocurrency enforcement action," and noting that the US Treasury Department would also be making its own statement.
The announcement comes at a time when former FTX crypto exchange CEO Sam Bankman-Fried is facing charges of wire fraud, securities fraud, and conspiracy. The DOJ stressed that criminals using the crypto space for scams and other criminal activity should be aware the agency will use "every tool" to crack down on their activities.
Mr Bankman-Fried's company — long considered one of the biggest crypto exchanges alongside Binance — declared bankruptcy after allegedly using — and losing — customers' funds as investment capital. Investigators believe FTX lost nearly $8bn worth of its customers' money before declaring bankruptcy.
1674093632
What was 'Hydra Market' ?
What was 'Hydra Market,' the darknet black market that was one of Bitzlato's largest customers?
According to the Department of Justice, Hydra Market is "an anonymous, illicit online marketplace for narcotics, stolen financial information, fraudulent identification documents, and money laundering services that was the largest and longest running darknet market in the world."
"Hydra Market users exchanged more than $700 million in cryptocurrency with Bitzlato, either directly or through intermediaries, until Hydra Market was shuttered by U.S. and German law enforcement in April 2022," the DOJ wrote. "Bitzlato also received more than $15 million in ransomware proceeds."
Graig Graziosi19 January 2023 02:00
1674090032
ICYMI: Bitcoin price plummets amid major DOJ crypto announcement
The price of bitcoin has fallen by 5 per cent in the space of an hour after the US Department of Justice announced plans to introduce major international cryptocurrency enforcement action.
The world's leading crypto dropped from $21,500 to around $20,500, reversing an upward trend that had seen its price rise by nearly a third since the start of the year.
Read more from The Independent's Anthony Cuthbertson in his story below…
Graig Graziosi19 January 2023 01:00
1674086432
'Dr Doom' economist says '90 per cent of crypto is a scam' at Davos
Dr Nouriel Roubini — who is sometimes called "Dr Doom" for his grim economic predictions — said that "literally 90 per cent of crypto is a scam" during the Davos World Economic Forum on Wednesday.
"FTX and SBF are not an exception — they're a rule," he said during a Yahoo Finance event.
He went on to predict a forthcoming bust.
"Literally 90% of crypto is a scam. A criminal activity," he said. "A total real-bubble Ponzi scheme that is going bust."
Graig Graziosi19 January 2023 00:00
1674082832
ICYMI: Crypto crime network shut down in 'significant blow' to fraudsters, DOJ announces
The US Department of Justice has announced that it has dealt a "significant blow" to the crypto crime landscape after arresting a Russian national alleged to have founded a major criminal online platform.
Cryptocurrency exchange Bitzlato processed more than $700 million dollars' worth of illicit funds, according to the DOJ, advertising its services to users who were "known to be crooks".
Alleged founder Anatoly Legkodymov was arrested in Miami on Tuesday. Read more from The Independent's Anthony Cuthbertson in his story below…
Graig Graziosi18 January 2023 23:00
1674077404
Crypto exchange targeted by DOJ responding with 'oops, sorry' to customers on automated social media channel
Chinese-based cryptocurrency exchange Bitzlato — whose CEO Anatoly Legkodymov, was arrested by the DOJ in Miami on Tuesday — is responding to its customers through an automated message on Telegraph with the phrase "oops, sorry" along with a sad face emoji, according to NBC News.
The DOJ alleges the company frequently dealt with Hydra Market, an illicit digital marketplace and haven for ransomware attackers. The agency alleged that Mr Legkodymov was aware that his customers were involved in criminal activity and using aliases to hide their identities.
Graig Graziosi18 January 2023 21:30
1674075114
Influencer Logan Paul lays out roadmap for addressing Crypto Zoo scandal
Influencer Logan Paul announced Tuesday that he had developed a three-step plan for correcting course on his Crypto Zoo NFT game, which fellow YouTuber Coffeezilla alleged was a "scam" in a trio of investigative videos examining the project and the investors who lost money on the seemingly abandoned project.
Paul — who initially threatened to sue Coffeezilla but has since walked that back — said he and Crypto Zoo co-founder Jeff Levin would burn their tokens to ensure they did not have a financial stake in the NFT game project.
He also said he would personally invest 1,000 ETH — approximately $1.5m at its current market price — to refund Zoo token holders the initial mint price of 150 ETH — just over $225,000 at current price — so long as they burn their tokens.
That refund would not repay the investors in Zoo token who sold during the more than a year when the Crypto Zoo project sat dormant.
His third step is to finish the game as it was originally advertised by Paul more than a year ago.
Graig Graziosi18 January 2023 20:51
1674074328
Indian finance leader tells Davos attendees idea that crypto will thrive while fiat falters is 'nonsense'
Former Reserve Bank of India Governor Raghuram Rajan told attendees at the Davos World Economic Forum on Wednesday that the notion that cryptocurrencies would thrive while fiat money crashes is "nonsense."
"The idea that somehow cryptos are going to maintain value, while the fiat currencies collapse. That's nonsense," he said.
He later told Reuters' Global Markets Forum that "fiat currencies have won out in terms of which is more credible."
Mr Rajan said that the collapse of the cryptomarket in late 2022 has made space to examine the "true value" of blockchain and smart contract technologies.
Graig Graziosi18 January 2023 20:38
1674072635
Crypto users lambast DOJ over Bitzlato announcement
The crypto market took a dive early on Wednesday after the US Department of Justice announced "enforcement action" related to the cryptocurrency space.
While investors braced for the worst — as reflected in the market dive — the DOJ announced it had arrested the founder of Bitzlato, a Chinese crypto exchange run by a Russian national that dealth with an illicit darkweb market.
Many crypto enthusiasts had never heard of the exchange. Several mocked the DOJ in response.
Another user likened it to a small-town police department celebrating a minor drug bust.
Graig Graziosi18 January 2023 20:10
1674070686
Ripple CEO says he is optimistic that XRP lawsuit will conclude this year, calls SEC 'embarassing'
Brad Garlinghouse, the CEO of Ripple, which provides "crypto solutions for businesses," told CNBC's "Squawk Box" that he was optimistic a lawsuit involving the XRP cryptocurrency will be settled this year.
The US Securities and Exchange Commission sued Ripple in 2020, claiming the company illegally sold the XRP cryptocurrency to investors in 2012 without first registering it as a security.
"We're optimistic that this will certainly be resolved in 2023, and maybe [in] the first half," Mr Garlinghouse said. "So we'll see how it plays out from here. But I feel very good about where we are relative to the law and the facts."
He also slammed the SEC, calling the regulatory agency "embarassing."
"The SEC's behavior in some of [the lawsuit] has been embarrassing as a U.S. citizen," he said in a seperate interview with CNBC. "Just some of the things that have been happening, like you've got to be kidding."
Graig Graziosi18 January 2023 19:38
1674069817
Genesis Global Capital to file for bankruptcy this week, sources say
Crypto brokerage firm Genesis Global Capital may be preapring to file for bankruptcy, according to a report from Bloomberg.
Citing sources with knowledge of the situation, the outlet reports that the firm is in negotiations with creditors amid a liquidity crunch. Bloomberg previously reported that the company said it may have to file for bankruptcy if it can't raise the funds to stay afloat.
Genesis suspended withdrawls from its platform in November, shortly after the start of crypto exchange FTX's collapse.
Graig Graziosi18 January 2023 19:23